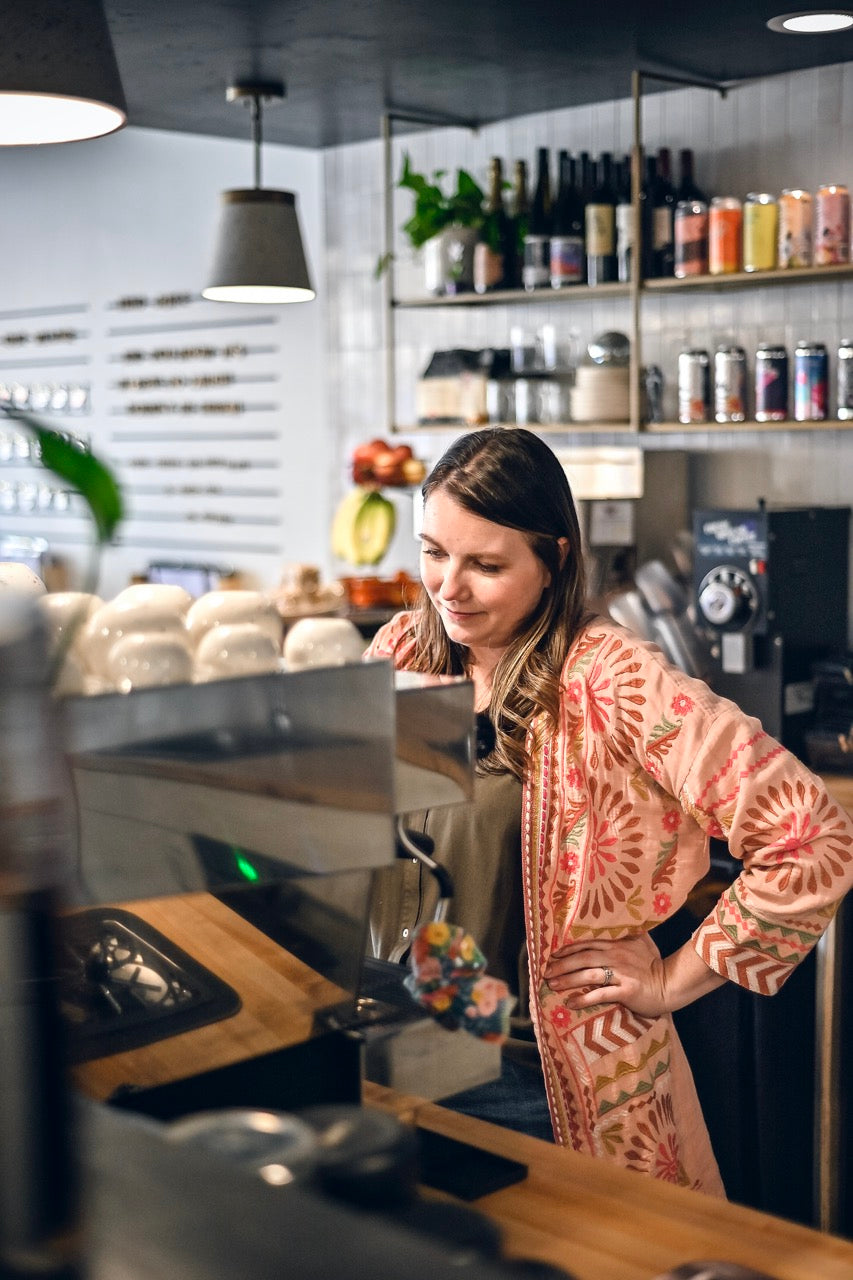 I'm a Tosa gal, passionate entrepreneur and smitten' mama to Will (4) and Tommy (2) and Sam (6 months). I've got a big heart and a deep passion for my Milwaukee community and moms supporting moms.
Up until now, I've spent my career as a marketing and communications expert in education and start-up industries. It's been fun and challenging, don't get me wrong. (Seriously - ask me about the time I sent Nickelodeon Slime into outer-space with NASA astronauts!)
That said, following the pandemic and birth of my second babe, I knew I needed to try something different. IDK about you, but something about surviving multiple quarentines and trying to work from home with two littles really made me reevaluate my goals and priorities. Life is wayyyy to short to let dreams stay dreams afterall, right?
It is with great joy and gratitude that I took a leap of faith to follow my heart and open the Little Village Play Cafe. This 100% woman-owned business is a culmination of my experience working in coffee shops through college, leading education-based programs, driving marketing strategies for start-up brands, bringing together my Pabst Park neighborhood, and of course, my biggest accomplishment yet - being a mom. 💕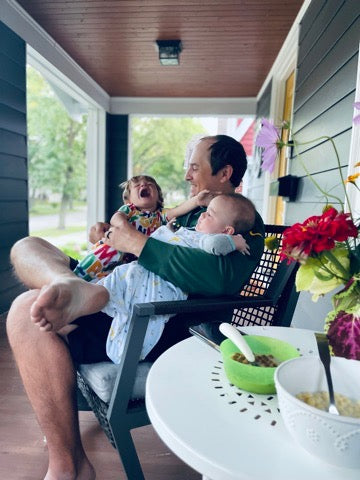 My intro wouldn't be complete without a big shout out to my PIC and hubby of 8 years, Spencer. I'm sure you'll see him around the cafe too fixing things and being my wingman. I couldn't follow this crazy dream without him. #TeamGilman
I'm also forever grateful for my own village. The inspiration behind the Little Village Play Cafe is the notion that not only does it take a village to raise a child, it also takes a village to support parents. You know what... it ALSO takes a village to start a small business. I've been blown away by the support and motiviation from friends and family that's been so generously shared with me throughout this adventure.
Thank you from the bottom of my heart for your interest in The Little Village Play Cafe. I'm so excited to meet you, watch your sweet rascals explore our space, and whip you up something tasty.
If you have any questions or want to get in touch, my inbox (abi@thelittlevillageplaycafe.com) is always open! 💌
OUR MISSION

Our mission is to be your one-stop shop for families with children 0-6 years old. Whether you're looking for ...

Learn More

THE IMPORTANCE OF PLAY

"Through play the child practices and rehearses endlessly the complicated and subtle patterns of human living...

Read more

Our Story

Stir crazy? You're not alone. As a mom of three wiggly sons, ages 6 months and four years, I am constantly looking for...

Learn more