VOLUNTEER SIGN-UP
Gift Wrapping for Moms Mental Health Initiative
For the second year in a row, we are partnering with Moms Mental Health Initiative to offer gift wrapping services at The Little Village Play Cafe. All of the proceeds from these services will go towards supporting caregivers dealing with mood and anxiety disorders during or after childbirth.

We need your help! We are seeking volunteers to assist with gift wrapping during the following shifts:
Monday-Friday: 9am-2pm and 2pm-7pm

Saturday-Sunday: 8am-1pm
The primary responsibility of volunteers will be gift wrapping. You are welcome to bring a book or other items to help pass the time during lulls.
As a thank you for your time and efforts, each volunteer will receive a complimentary drink and a 30-minute open play coupon to use at a later date.
Click the blue button above to select a time slot below to sign up for a volunteer shift and join us in supporting this worthy cause!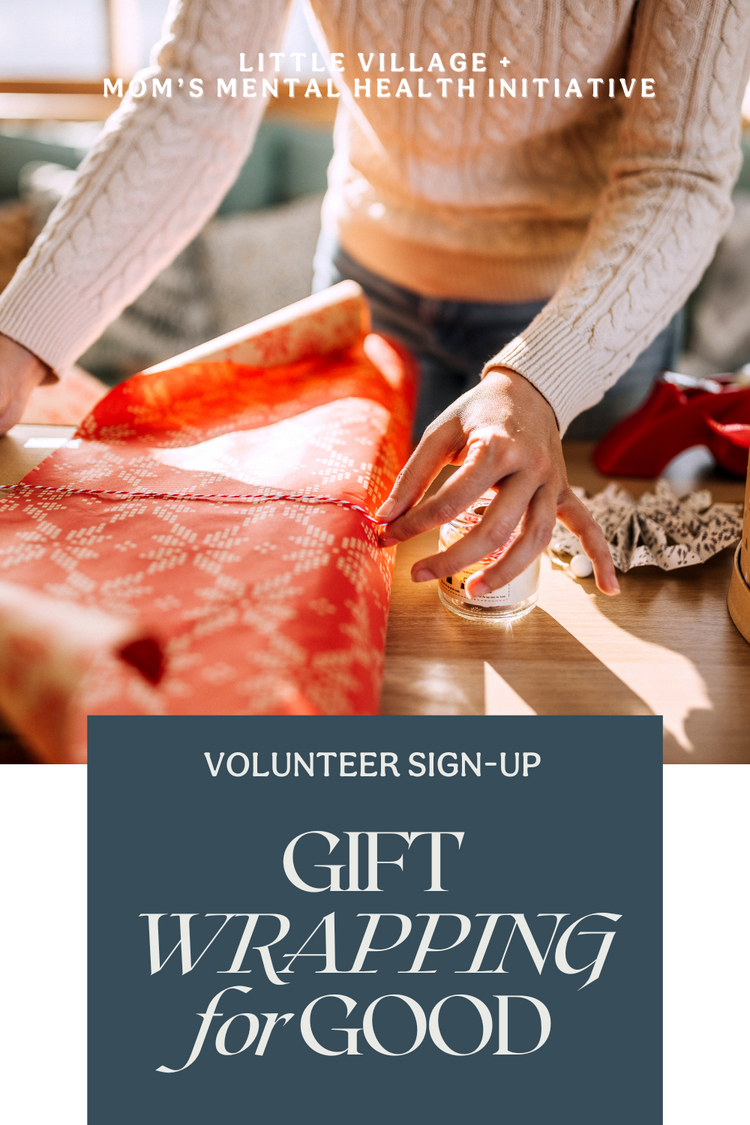 Volunteer questions? send us a note! 👇